Where to Camp this Spring and Summer
Just a few weeks to go until the next stage of un-lockdown when (in England) most campsites will be open again.
Great news in The Budget last week that VAT will remain at reduced rates for the next 12 months for Hospitality with the 5% rate applicable to campsites until September.
Both the major Clubs have lots of information on their Websites about bookings for sites and how the VAT reduction is being used.
There is also a new service available now from The Motorhome Holiday Company.
They have launched a weekly 'Campsite Availability eAlert' service to update would-be holidaymakers with details of which campsites across the UK are open, taking bookings and have availability.
The service is free to sign up to until 31st March, after which it will be available for a one-off cost of £9.99.
Also from The Motorhome Holiday Company is a downloadable Staycation Guide – Staycation Inspiration. There is also a hard copy option for £4.99
Whether you own your own motorhome, are looking to hire or are considering dragging the tent out of the shed for the first time in a while, this guide is for you. You'll find stacks of useful information, planning tools, checklists and destination resources on the websites recommended.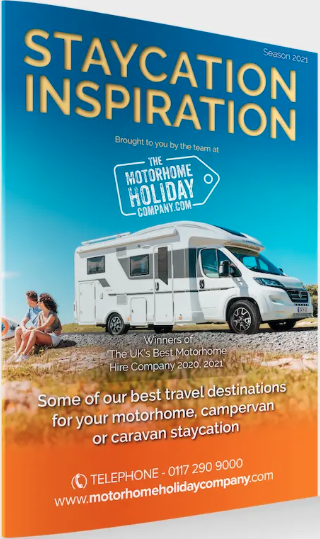 A New Accessory Shop
Opening around Easter time, but now open for Click and Collect, That Leisure Shop is situated not far from junction 21 of the M5 handily placed for a stop off on the way to the West Country.
A boutique style leisure shop which sells the expected essentials like toilet chemicals, cleaning products, spare bits and bobs plus a wide range of outdoor furniture and homewares for your campervan, caravan or motorhome.
Also stocked is a range of eBikes, folding bikes and eScooters.
All their prices are closely compared to online retailers such as Amazon.
Keep up to date with industry events